Wasting the wind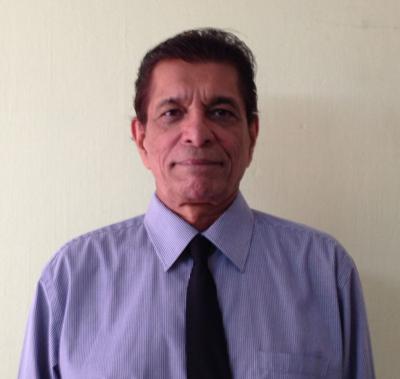 Ralph Maraj
PROF Ken Julien, one of the architects of the Point Lisas Industrial Estate, says it was never the intention to export our natural gas as LNG but to use it for petrochemical production, maximising benefits, including economic transformation.
But the plantation economy never quite died. We exported much of the raw material for foreign earnings and wild consumption, ignoring sustainability.
Julien says we have better benefits from petrochemicals than from LNG. Indeed the Gas Master Plan reveals the Government's receipts for LNG are the least behind ammonia and methanol. Yet we have continued to allocate 50 per cent of our natural gas into LNG and 50 per cent to petrochemicals, causing curtailed gas supply to Point Lisas since 2014, tarnishing the country's reputation for reliability, stymieing foreign investment flows and threatening the future of the petrochemical sector.
Compounding our problem is the gigantic competition next door. US shale gas has not only made America the third largest LNG exporter but also endangers Point Lisas, with petrochemical companies "racing to establish US-based facilities," wanting immediate access to cheap abundant gas. Methanex dismantled two methanol plants in Chile and relocated to Louisiana. It will do the same with its two Point Lisas plants if we continue our erratic gas supply situation which has already resulted in two plants leaving for the US. Prof Julien called for studies on the best use for our gas when the contract for Atlantic's Train One expired this year. The Government ignored this wisdom and agreed to supply China with LNG from Train One which now faces possible closure from gas shortage. Will more than Train One eventually be mothballed?
We also use significant natural gas for electricity generation. But we should have been developing renewable energy to produce electricity and deploy more gas for petrochemical production. Renewables will account for a third of global power capacity and 70 per cent of electricity growth globally by 2023, says the International Energy Agency (IEA). Investments will increase by 75 per cent to $12.1 trillion over the next two decades. But in Trinidad and Tobago, nothing is happening while winds of opportunity blow.
Over 10.3 million jobs have already been produced by renewables globally. The industry has grown so strong, governments are ending subsidies. Market forces are now taking over, opening the floodgates for private investment that drives innovation and efficiency, cutting costs, pushing developers towards a new global race for scale. Wind and solar farms are getting bigger.
"Some solar projects now count more than a million individual panels, and offshore wind turbines can be taller than a skyscraper, with blades close to 100m long."
But here, we have neither turbines nor panels, wasting wind and sunshine.
Meanwhile, there has been a global surge in solar photovoltaic (PV) capacity which will grow by more than 920 gigawatts, or 43 per cent, by 2022. And wind has picked up, producing more than half of all renewable power today, the sector one of the fastest growing industries in the world. This includes offshore wind, with Big Oil leading the way, using their very offshore platforms to mount wind turbines. Shell and Statoil together power over two million homes in Europe. Isn't there an opportunity for Trinidad and Tobago, when oil companies, including BP and Total, are themselves also investing in renewables? Why do we speak to the multinationals only of oil and gas and waste the wind blowing abundantly offshore?
And more wind energy is coming. Wind farms are being reconfigured for doubled production. Britain will double wind energy by 2030. Wind is the largest power source in Europe which is now the world offshore leader with about 13 gigawatts and more coming. Twenty million American homes are now powered by wind energy, with investments over US$128 billion including wind farms on the country's Atlantic coast. And last month, India became the fourth largest producer of wind power in the world. New winds are blowing, while our Government sleeps.
Source: https://www.trinidadexpress.com/opinion/columnists/wasting-the-wind/article_0e004f3a-7f53-11e9-9f0c-971df3eda7fb.html
---
Category/ies:
Barbados Articles
,
Bioenergy
,
Jamaica Articles
,
Renewable Energy
,
Solar Energy
,
Trinidad and Tobago Articles
,
Wind energy
.
RSS:
RSS 2.0
Both comments and pings are currently closed.