New solar PV test instrumentation helps Caribbean installer to verify system performance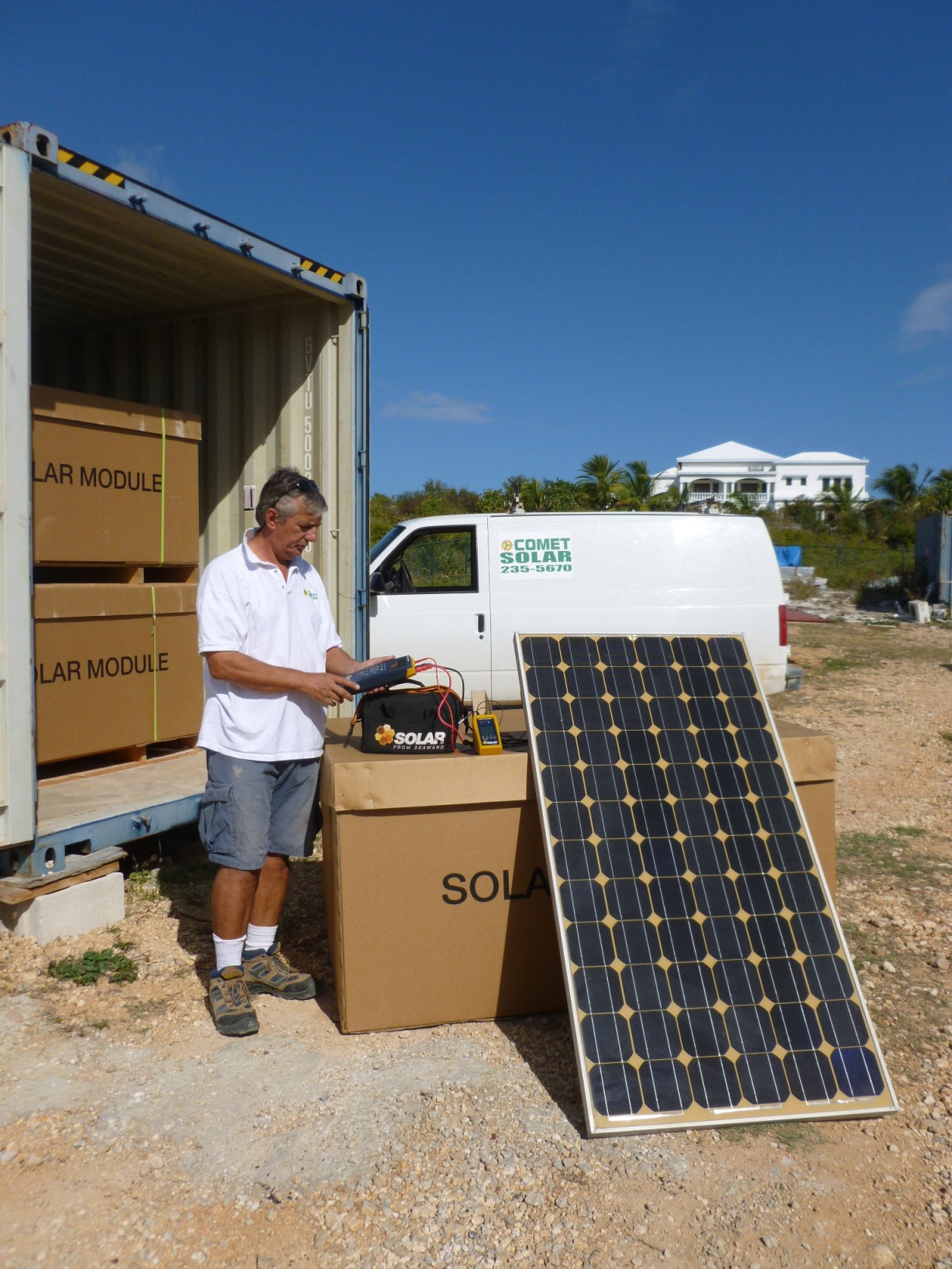 Comet Solar is a solar PV installation company based in the British Overseas Territory of Anguilla which has been particularly successful in encouraging local hotels, resorts, property owners and businesses to invest in solar as a means of helping to offset the effects of the economic downturn arising from decreased tourism and rising energy costs.
"Cost is very important to our customers and so we tend to look for PV modules at bargain prices" said Chris Mason, owner of Comet Solar. "Without any subsidies or incentives and facing aggressive resistance from the utilities, solar has been a difficult sell. It is only because the cost of electricity is US$0.433 / kWh that we have any customers at all. At that rate and if we had net-metering, our payback on solar PV systems would be about 3 years."
Comet's customers tend to concentrate on price and return on investment but buying bargain priced solar PV equipment can be challenging, particularly when second hand or refurbished systems are involved as the life history or the original manufacturer is not always known. Another issue is the lack of formal installation standards or regulations which means that Comet is not specifically required to carry out the same tests that a company in the US or UK would have to conduct. Nevertheless, Comet always aims to apply and meet the standards of the US NEC code and to conform to the best practices of the industry.
In order to help it fulfil its objectives, the company has now invested in a dedicated new Seaward Solar PV150 installation test kit along with a 200R irradiance meter. This equipment will help it to carry out effective quality control and testing on its products and installations. The PV150 is a dedicated multi-function PV electrical tester designed specifically for solar panel installation. It performs open circuit voltage measurements (Voc), short circuit current measurements (Isc), earth continuity, insulation resistance, operating current (via AC/DC current clamp). All tests are conducted in a safe and controlled manner thereby avoiding the risk of contact with exposed live DC conductors. Results can be recorded and stored in the tester for USB downloading to a PC.
"In order to ensure the quality of the products we sell to our customers, we feel it is important to carry out testing thoroughly and effectively" Chris Mason explained. "We owned standard test instruments and DC clamp meters but found that these manual methods were prone to error and were not particularly practical to use in the field. There is also no efficient way to record the results. We therefore decided to find a portable but capable test system that would document the performance of each module in a recordable way. Using the PV150 system on an installation in front of the client gives a sense of security that the installers are professional and are doing the project properly."
Mr Mason said that the company has seen the emergence of some less than professional installers in the region who perform poorly crafted installations, do not carry out tests and do not give the customer any satisfaction that the work has been carried out properly.   "This is both a marketing tool to enhance word of mouth referrals and protection against liability from call-backs" he added.
"Documenting system performance at commissioning gives us a baseline against which to retest in the case of a complaint or problem, both with customers and manufacturers. For this use alone, the test kit and reporting system is invaluable."
Source: http://www.renewableenergymagazine.com/article/new-solar-pv-test-instrumentation-helps-caribbean-20130320
---
Category/ies:
Anguilla Articles
,
Articles
.
RSS:
RSS 2.0
Both comments and pings are currently closed.