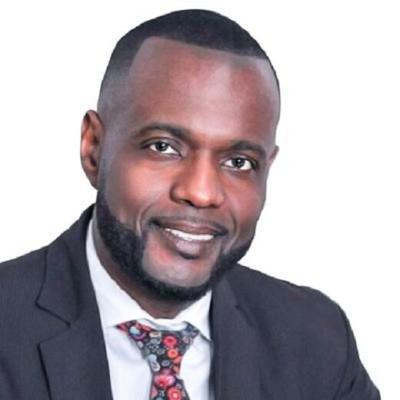 Public Utilities Minister, Marvin Gonzales
Public Utilities Minister Marvin Gonzales has described the launch of the LED Bulb Distribution Programme and T&TEC's Energy Management Application as the opening salvo in a number of such initiatives and proof that the Government intend to seriously pursue this particular route.
Speaking during the initiative virtual media launch at the S.P. Ottley Building in Mt Hope on Monday, Gonzales said the free replacement of incandescent bulbs with energy-efficient, longer-lasting LEDs in as many as 400,000 households across the country, was just one aspect of a multi-pronged and multi-tiered strategy for the implementation of Energy Conservation and Energy Efficiency practices in Trinidad and Tobago.
"The once abundant supply of natural gas, which made Trinidad and Tobago a leader in utilizing clean fossil fuels for power generation and created a world-class petrochemical sector and LNG facility, is on the decline and a supply/demand mismatch has emerged. That disparity, coupled with the fact that our electricity sector has priority on natural gas at a lower than market price, has resulted in a scenario where our declining energy resources are not being maximised for the benefit of our country and our people.
"On the global front, countries and multi-national corporations alike, are pivoting away from fossil fuels, and moving towards renewable energy sources and energy conservation and efficiency practices to ensure a more sustainable energy future."
Gonzales said even global energy industry leader BP, very recently indicated a pivotal shift in its focus from being an 'international oil company' to an 'integrated energy company'.
"BP's decision to embrace the global energy transition is evidence that change is upon us. This is a moment in which we, in Trinidad and Tobago, must demonstrate our collective capacity to be a leader in this renewable energy era."
He said with that shift in mind, the Government developed the Energy Conservation and Energy Efficiency Policy and Action Plan for Trinidad and Tobago 2020-2024, which is a timely and critical blueprint that must be owned and acted upon by the national community with a certain amount of urgency – in order to play our part in saving this planet and securing the interest of future generations.
Gonzales noted that the Government is currently developing and implementing a number of other initiatives that are geared towards diversifying our energy mix, which include:
• Construction of a 1.4 megawatt alternating current (MWac) Solar Generator at the Piarco International Airport.
• Construction of a Utility Scale Solar Project that consists of two Solar Photo Voltaic Plants; one at Brechin Castle and the other at Trincity.
• Construction of a Solar Photovoltaic project at the Queens Park Savannah, consisting of a 700 kilowatts peak (kWp) solar photo voltaic carport, two 50 kilowatt (kW) Level 3 Chargers, and LED under-carport lighting systems.
He added that the Brechin Castle and Trincity project was awarded to a consortium of BP, Shell and LightSource BP, with construction expected to begin in the latter half of 2021, while the Queen's Park Savannah project is being funded by the United Arab Emirates – Caribbean Renewable Energy Fund, and is currently at the Requests for Proposals stage.
"In addition to these initiatives, the Ministry of Public Utilities has facilitated the installation of six small solar photovoltaic systems to provide electricity to households that, for various reasons, cannot access T&TEC's electricity grid."
He said his ministry is also commissioning energy audits in Government buildings, with the findings being used to establish workplace policies to ensure the more sustainable use of energy resources.
Gonzales added that a pilot audit at Tower C of the International Waterfront Centre, revealed that just turning off the lights during the night in that building alone can save as much as $350,000 a year.
He noted that if fully embraced by the national community, the Energy Conservation and Efficiency plan will lead to $1.2 billion in energy cost savings over the next five years, and $2.72 Billion by 2030.
"Additionally, there will be a decrease in our carbon dioxide emissions of about six million tonnes over the next five years and 18 million tonnes by 2030."
He said the fact that consumers do not bear the full cost of the electricity, with some households enjoying a subsidy of over 80% on their bill, has led to a very cavalier and 'entitled' approach to electricity usage, which is something that we must change if we are to reap the benefits.
"The Government is committed to effecting an energy transition in all sectors and at all levels of our society. And we invite and encourage the involvement of the national community – from households and institutions to businesses and larger corporations.
"This is our future. Let us secure it for our children and future generations. This is now our moral responsibility as a nation, and a world," Gonzales said.
The bulbs, manufactured by Emitter Energy Inc. and supplied by Nova Lighting Trinidad at a cost of $8.8 million, will be distributed by T&TEC.
T&TEC's chairman Keith Sirju said the delivery of the 1.6 million bulbs is almost complete and targeted the end of this month for its completion.
A total of 400,000 customers will receive four bulbs each, with Tobago receiving a supply of 100,000 bulbs.
"The benefits of LEDs are significant. In a domestic setting, when compared to the traditional lights, such as the compact fluorescent (CFL) and incandescent bulbs, LEDs have a longer life – 15,000 hours as compared to 1,000 hours for incandescent bulbs," Sirju said.
"The potential savings for customers who make the switch can be quite favourable – if you change four 60-watt incandescent bulbs to four 9-watt LED bulbs, you can save approximately $25.00 per billing cycle."
He said there are also environmental benefits to making the switch as estimates suggest that as much as 17% of the country's carbon footprint is due to lighting.
"Therefore, making the switch to LEDs reduces the demand for electricity and lessens the amount of natural gas used in electricity generation, which in turn reduces carbon emissions."
Source: https://trinidadexpress.com/newsextra/is-the-led-bulb-plan-a-bright-idea/article_89d7a47e-fc47-11ea-b79f-6b5eadc19c0e.html [1]