Attorney Romi Ferreira to Write Caribbean Energy Framework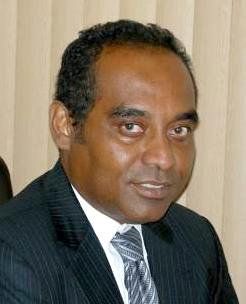 Romauld Ferreira
Environmental attorney, consultant and popular TV morning show host Romauld 'Romi' Ferreira has been selected by CARICOM as an environmental legal expert to help develop a legal framework for the energy sector in eight countries in the Caribbean, including a model for laws governing renewable energy.
"The CARICOM appointment of Ferreira & Company as a part of the team for the development of a model legal framework for the energy sector in the Caribbean is a great honour," said Ferreira, principal of the Nassau-based firm that bears his name. "We are entering a new era in energy with more emphasis on renewable energy sources and incentives for utilization than at any time in our history and it is exciting to be a part of the process that can make a difference in how the region moves forward protecting resources and encouraging innovation in conservation."
Ferreira's work will contribute to what CARICOM calls "model legislation with complementary regulations" for Antigua and Barbuda, the Barbados, Dominica, Grenada, St Lucia, St. Vincent and the Grenadines and Jamaica. In each case, the plan needs to incorporate ways to facilitate the development of renewable energy, taking into consideration current available energy supply and the potential need to amend existing legislation. Ferreira is also charged with developing a framework to enhance the security of energy supplies and to promote greater efficiency of energy use. His plan has to be flexible enough to work throughout the region with modest adjustments for each member country.
Notably, the firm has conducted landmark projects which included the IDB Project BH-11596: Preparation of Legal and Regulatory Framework for The Water and Sanitation Sector of The Bahamas and the Environmental Impact Assessment for Seashells Villas at Cotton Bay, South Eleuthera.
Ferreira, who also co-hosts the popular Bahamas at Sunrise morning show, said, "being selected allows Ferreira & Company the opportunity to utilise our dual expertise in law and the enviroment and is the culmination of combining professional experience in the law with my reverence for the environment."
http://www.bahamasb2b.com/news/2012/05/attorney-romi-ferreira-to-write-caribbean-energy-framework-21550.html
---
Category/ies:
Regional News
.
RSS:
RSS 2.0
Both comments and pings are currently closed.